Encouraging the trimming of trees away from power lines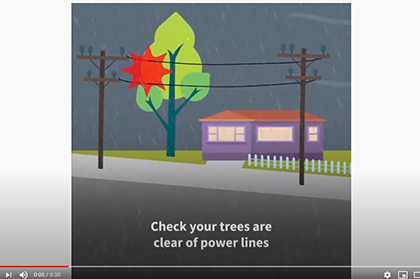 The ENA recently launched a social media campaign to encourage homeowners to safely arrange to have their trees trimmed away from power lines.
Keeping trees and branches away from power lines helps avoid power cuts - particularly from storms pushing branches into tress and causing faults or from trees bringing down lines.
It is estimated that in some areas up to 70 percent of power cuts are from storm-related damage caused by trees to lines .
Note: the video shown is just for illustration and doesn't link through to further information. You can find out more on ENA's CutSafely campaign site.