ENA cocktail function highlights progress on network transformation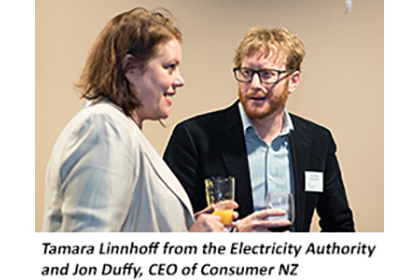 Two years after launch, initial findings of a progress review' of ENA's Network Transformation Roadmap (NTR) were presented at ENA's stakeholder function in Wellington in April.
Speaking at the event, Minister of Energy and Resources Megan Woods said she welcomed the review and its findings and would be looking forward to continuing to work with the industry as the journey progresses.

"While it is not without its challenges, it is a momentous and exciting time to be involved in the energy sector right now and I'd like to acknowledge all the important work the Electricity Networks Association is doing as we take significant steps towards decarbonising our economy."

ENA's media release recognising progress on network transformation can be read here.